Charity-Seminar for Kids suffering from cancer – 08. Mai 2010 in Walldorf near Heidelberg / Germany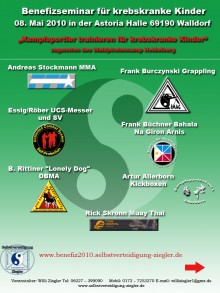 More Fotos…

Willi Ziegler, initiator of the Charity Seminar "Martial Artists train for children suffering from cancer", has been organizing successfully a Charity Seminar every year for a long time.
This years seminar was for the benefit of the "Waldpiraten-Camp" based in Heidelberg. The Waldpiraten Camp is an institution of the "German Cancer Aid Foundation". This foundation is privately financed and fundraised by groups of parents whose children suffering from cancer.
The Waldpiraten Camp is the only camp in Germany for such children and is in style of the models based in USA, Canada, France and Ireland.
100 percent of the registration fee of each participant of the seminar was donated to the Waldpiraten Camp in Heidelberg.
A Charity Seminar is always a good thing so that Guro Frank didn't think twice when the inquiry of Willi Ziegler reached him and he was asked to participate on this event.
All invited coaches introduced their systems gratiously and each participant had the opportunity to get a closer look into the variety of the different systems.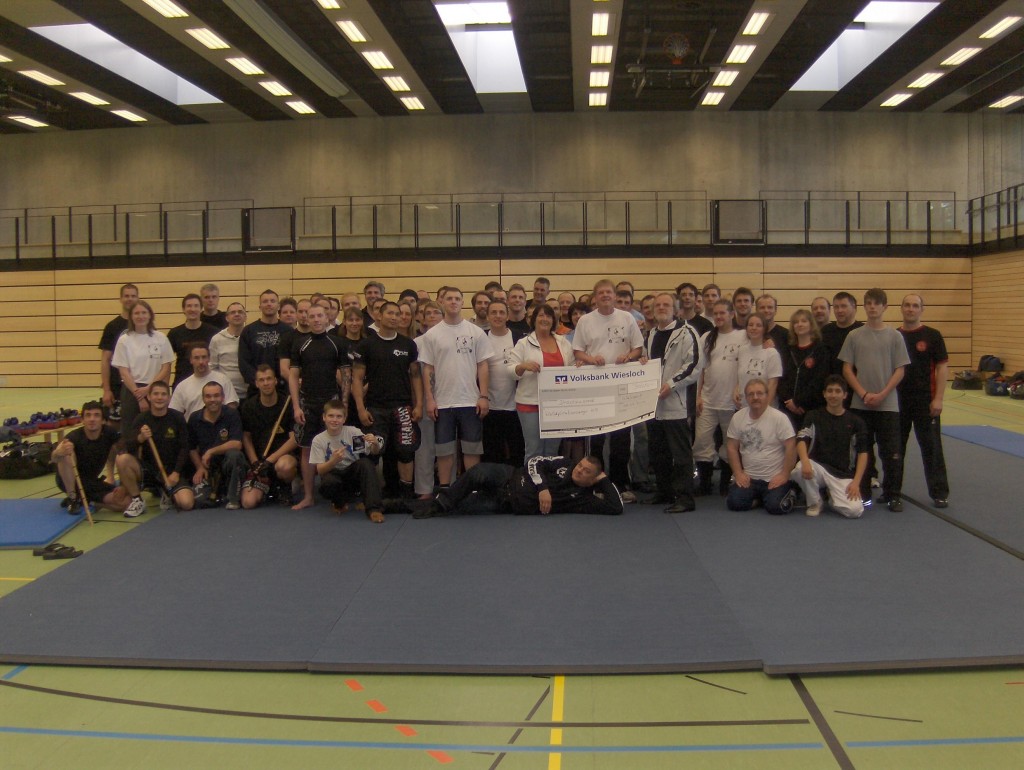 Approxemately 80 participants donated in total Euro 3000,– on this event.
Once again a great "THANK YOU" to Willi Ziegler for the idea, his dedication, supervision and the organisation of this event!!!
Here you find more fotos…