Giron Arnis Escrima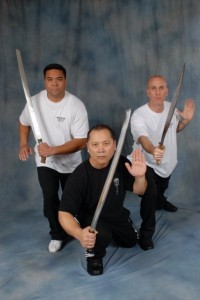 with
Master Joel Juanitas
Master of the Giron Arnis Escrima
Time:
Sa,  05.05.2012 14:00 Uhr – 19:00 Uhr
So, 06.05.2012 10:00 Uhr – 15:00 Uhr
There will be further workshops during Master Joel Juanitas' stay in Hamburg. For exact time and place, please get in contact with us.
Place:
Schellingstraße 45

Hamburg, Germany
Fee:
For the amount please take a look inside our invitation.
If you need any help in finding hotel accommodation, don't hesitate to contact me.
Contact:
Hanjo Bergmann / Frank Büchner
0049151 569 39 847 / 0049172 54 35 696
hhhhhhhhhhhhhhhhh